Google Kenya Ltd Description
Google Kenya Limited is a subsidiary of Google Inc., founded as a search engine in 1995 by Larry Page and Sergey Brin, who were students at Stanford University at that time. Google Inc. now has its headquarters, also known as Googleplex, at Mountain View California, with operations stretching globally with a mission of organizing information and making it universally accessible and useful.
The company has accumulated a broad base of employees estimated at sixty thousand across fifty different states. Google has unleashed several products and services including Google Search, YouTube, and the Android Operating system, among others used by millions of clients worldwide. Connect with the company through Google Kenya contacts for instant feedback, inquiries on products, services, and career opportunities now available.
Kenya is one of the states in Africa where Google Inc has established its offices. Google Kenya Limited aims at making it easy for you to access the information you need and providing other online services. It is in the best interest of the company to push the limits of the existing technology in Kenya by providing fast, accurate, and flexible service for all people.
Google Kenya continues to focus on delivering the best user experience through innovate products and services. The primary goals of the firm center on relevance, comprehensiveness, freshness, and speed to adapt amid dynamics. Google Kenya Limited is fast rolling out user-friendly and creative products for clients working online and offline in the nation. The products and services at Google Inc. range from Gmail to Android smartphones and tablets. The following are the contacts for Google Kenya.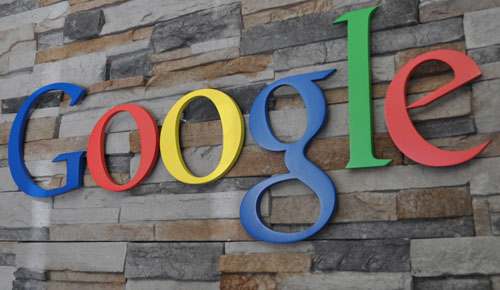 Google Kenya Ltd
Google Kenya Ltd Services
The aim of Google Kenya is to develop products and services that improve the lives of as many people as possible. Google Kenya Limited offers the following products and services.
Applications for searching and getting answers  
♦ Search -Enables one to search for information on the internet.
♦ Maps -It functions as a GPS navigation tool and enables the user to discover places around them.
♦ Translate -It can translate text in over 100 languages.
♦  Chrome –the application is a fast, simple and secure browser for computers.
Applications for watching, listening, and playing music 
♦  YouTube –a robust website platform site for watching and sharing videos.
♦  Google Play Music -It enables subscribers to have access to online songs when they need the songs.
♦  Chrome cast -It enables the user to stream movies and videos into the phone and television.
♦  Google Play Movies and Television -The user can access his or her popular programmes.
Google devices worldwide  
♦ Pixel 2 -This is a type of smartphone by Google Inc.
♦ Google Home -These are hands-free devices for use in the house.
♦ Daydream View -It is a virtual reality headgear that enables one to view images in three dimensions.
♦ Google Wi-Fi -A system which has faster connectivity for use in the home.
Connectivity display devices and software from google Kenya Read 
♦ Android Operating System -It is an Operating system for all kinds of devices from smartphones to smart televisions.
♦ Wear Operating System by Google -It uses smartwatches that track the fitness of an individual and allows connectivity to the internet.
♦ Chromebook -Easy to use laptops running on Chrome Operating system.
♦ Android Auto –the system is used in cars for navigation and music.
Applications for social connectivity by google Kenya 
♦ Gmail – Email service by Google, allows users to send and receive electronic messages.
♦ Google Allo – A messaging application by Google Kenya.
♦ Google Duo – A video calling application by Google Kenya.
♦ Google+ – It is an application which enables the user to connect with friends and share messages.
Applications for organizing contacts, photos, and calendar  
♦ Photos -The app organizes photos.
♦ Contact – It is an application for organizing contacts.
♦ Calendar – It is an application which enables the user to share and organize events.
♦ Keep – It is an application which enables the user to save voice memos.
Office applications by Google Kenya  
♦ Docs – It is an application for editing documents.
♦ Sheets – It is used to edit data with the spreadsheets.
♦ Slides – It enables one to make presentations of stories.
♦ Drive – It is a cloud storage system by Google Kenya
Google Kenya services for business organization  
♦ Google Ads – Business organizations can advertise their products and services whenever people use Google Search.
♦ AdSense –  Enables business organizations to advertise their products.
♦ Analytics – Business organizations can obtain useful information about the products and services their customers need.
♦ Google My Business – It provides a platform for listing businesses.
Google Kenya Ltd contacts
Google Kenya Ltd is located in Purshottam Place, 7th Flr, Westlands Rd. For more information about Google Kenya Ltd see the contacts below;
Business Name: Google Kenya Ltd
Business Category: Internet Services
Physical Address: Purshottam Place, 7th Flr, Westlands Rd
Address:
City/Town: Nairobi
County: Nairobi
Country: Kenya
Tel: (+254) (020) 360 17 00, (0)20 3601000, (+254) (020) 360 11 00
Fax: 254 20 360 1100
Mobile: 0748 118040
Email Address:P.O.Box: 66217 – 00800 Westlands
Website: https://www.google.co.ke
Think with Google, Nairobi 2018 (Vlog)