Mpuru Aburi Biography
Mpuru Aburi is a Kenyan member of Parliament (MP) representing Tigania East constituency in Meru county. He is a member of Orange Democratic Movement and a coalition member of Coalition for Reforms & Democracy
Facts About Mpuru Aburi
Name: Aburi, Lawrence Mpuru
Age: He was born on 1st March 1962
Political Party:  Orange Democratic Movement
Constituency: Tigania East
Telephone: 0722741731
Mobile:
Email: mpuruaburi@yahoo.com.
Twitter: Lawrence Mpuru Aburi.
Website:
Mpuru Aburi Education
Date: 1977-1980
Education Institution: Thika Technical School.
Qualification:
Date: 1970-1976
Education Institution: Mutiwa Primary School, Tigania
Qualification: Kenya Certificate of Primary Education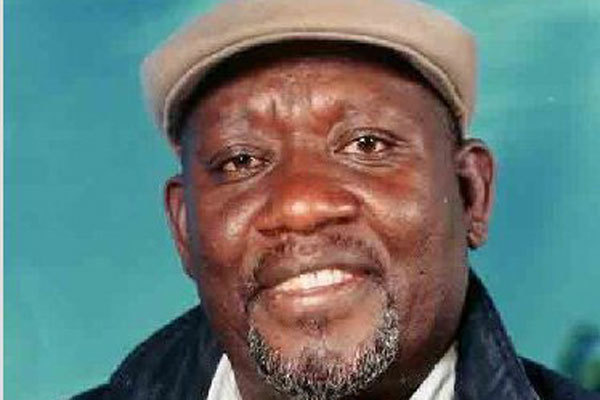 Mpuru Aburi Political Positions
Current Political Positions
From 10th March 2013: Member of Parliament for Tigania East Constituency.
From 13th February 2013: Coalition Member of Coalition for Reforms & Democracy.
Member 8th February 2013: Member of Orange Democratic Movement.
Previous Political Positions
From8th February 2013 – 4th March 2013: Aspirant Member of Parliament for Tigania East Constituency.
2007: Aspirant Member of Parliament for Tigania East Constituency, lost to Munya again.
2002: Aspirant Member of Parliament for Tigania East Constituency, lost to Peter Munya

again.

1997: Aspirant Member of Parliament for Tigania East Constituency
1998: Nominated Councillor in Meru County council.
1992: Elected Councillor, Mikinduri ward, Meru county
Membership to Committees
Date: 2013 to date
Committee: Departmental Committee on Energy, Communications and Information
Position Held: Member
Date: 2013 to date
Committee:  Departmental Committee on Lands and Natural Resources
Position Held: Member
Mpuru Aburi Age| Birthday
Aburi was born on March 1, 1962, in Tigania, Meru County. He celebrates his birthday on March 1st every year.
Mpuru Aburi Family
Mpuru Aburi is the son of Aburi Nature, a community leader who had three wives, Aburi was the only child of his mother. His father died when he was only three years old.
Mpuru Aburi Wife
He is married to Agnes Kajuju, with whom he has three children.
Mpuru Aburi Salary
According to our reliable source, an MP in Kenya earn a monthly basic taxable salary of Kshs. 532,500 and a number of allowances, meaning each member get an average minimum gross salary of Ksh1,378, 000. The allowances include mileage, sitting and responsibility perks.

Besides their salaries, Members of Parliament are entitled to a mortgage loan, car loan and medical cover facility. It is noteworthy that the mortgage and car facilities are loan facilities that are granted to Members of Parliament on interest and payable within five years being their term of office.
Mpuru Aburi Net Worth
Working as an MP, there is no doubt Mpuru earns a good salary and has been able to accumulate good net worth. However, his exact net worth has not yet been revealed but the information will be updated as soon as it is available.
Mpuru Aburi Wealth, Businesses, Investments
Mpuru Aburi is the owner of Bunyala Timber in Nairobi. Aburi also has invested millions in Thiiri FM, a community radio station based in Meru town. Aburi owns 11 acres of miraa. He is also into bitumen business in South Sudan.
Frequently Asked Questions About Mpuru Aburi
Who is Mpuru?
Aburi is a Kenyan member of Parliament (MP) representing Tigania East constituency
How old is Mpuru?
Aburi is 57 years old as of 2019. He was born in 1962
Is Mpuru married?
Aburi is married to his lovely wife Agnes Kajuju.
Mpuru Salary?
Information not available
How much is Mpuru net worth?
Information not available
Where does Mpuru live?
Aburi lives in Meru Kenya
Overview of a Members of Parliament in Kenya
Kenya has a total of 349 Members of Parliament; 290 elected from the constituencies, 47 women elected from the counties and 12 members nominated by parliamentary political parties to represent special interests of youth, persons with disabilities and workers. The speaker serves as an ex-official member.
Responsibilities of Member Parliament
Representation: Acts on your behalf on issues of concern to you & the nation.
Oversight: Controls budget, oversees the presidency, ministries and parastatals plus appointments.
Legislation: Develops or contributes to lawmaking.
CDF: Runs the Constituency Development Fund.
Qualifications for Election as an MP
A person is eligible for election as a member of Parliament if the person
is registered as a voter;
satisfies any educational, moral and ethical requirements prescribed by this Constitution or by an Act of Parliament
is nominated by a political party, or is an independent candidate who is supported by at least one thousand registered voters in the constituency
Disqualifications for Election as an MP
A person is disqualified from being elected a member of Parliament if the person
is a State officer or other public officer, other than a member of Parliament;
has, at any time within the five years immediately preceding the date of election, held office as a member of the Independent Electoral and Boundaries Commission;
has not been a citizen of Kenya for at least the ten years immediately preceding the date of the election;
is a member of a county assembly;
is of unsound mind;
is an undischarged bankrupt;
is subject to a sentence of imprisonment of at least six months, as at the date of registration as a candidate, or at the date of election; (A person is not disqualified unless all possibility of appeal or review of the relevant sentence or decision has been exhausted)
is found, in accordance with any law, to have misused or abused a State office or public office or in any way to have contravened Chapter Six.pf the Kenyan constitution